"Stacja" is a perfect starting point. You can choose between the Karkonosze and Izera trails. The Kamieńczyk and Szklarka waterfalls await you, as well as the nearby peaks – Szrenica and Wysoki Kamień. You can also use a chairlift to get to the higher parts of the mountains right away, which will extend your walk and enable you to visit Czech mountain huts for pilsner and goulash dumplings. Remember to check the weather in the mountains before you set off.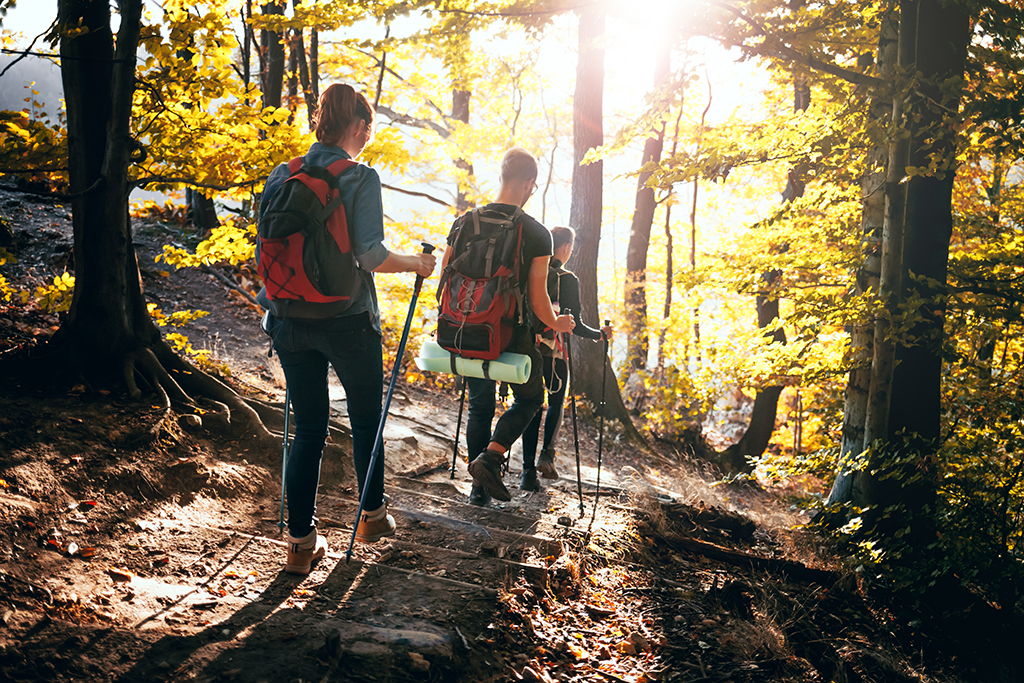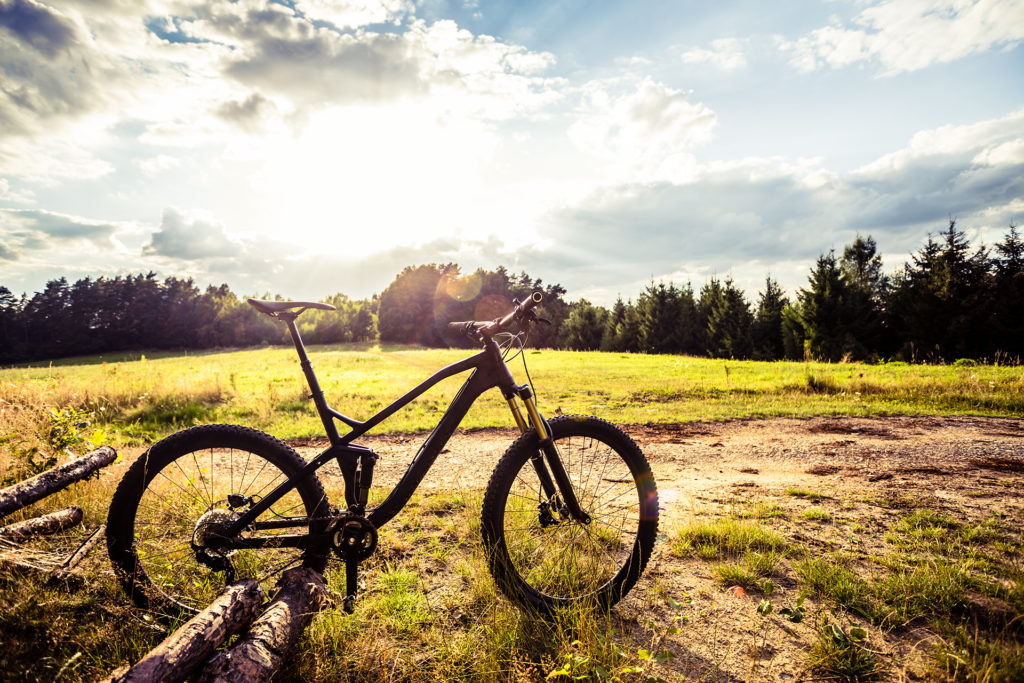 The Karkonosze and Izera Mountains are known as Cycling Country, and Szklarska Poręba lies right on their border. This means that it is an excellent starting point. In addition to the normal cycle trails which the whole family will enjoy, there are several attractive singletracks in the area. In just a few minutes from leaving home, you can get to the newly opened in 2020 Szklarska singletrack, and a short car ride separates you from Olbrzymy and Świeradów Zdrój singletracks (here you can take your bike up the mountain in a gondola).
In "Stacja" you can rent electric mountain bikes.
Szklarska Poręba, or rather Jakuszyce, is undoubtedly the Polish capital of cross-country skiing. The snow conditions here are exceptionally favourable all winter long. It is here that the famous Bieg Piastów takes place. Cross-country skiing is a sport for everyone – if you have not tried it yet, you should definitely think about it, it can be a real discovery! Specialists in Salomon equipment rental will select the right equipment for you. If you have your own, in the middle of winter,  you can get out on the trails right from our house. If you are new to cross-country skiing, take the 5 km trail to the Orle mountain chalet, and if you have already done some cross-country skiing, be sure to try the famous blueberry pancakes at the Jizera Chatka Górzystów  mountain chalet.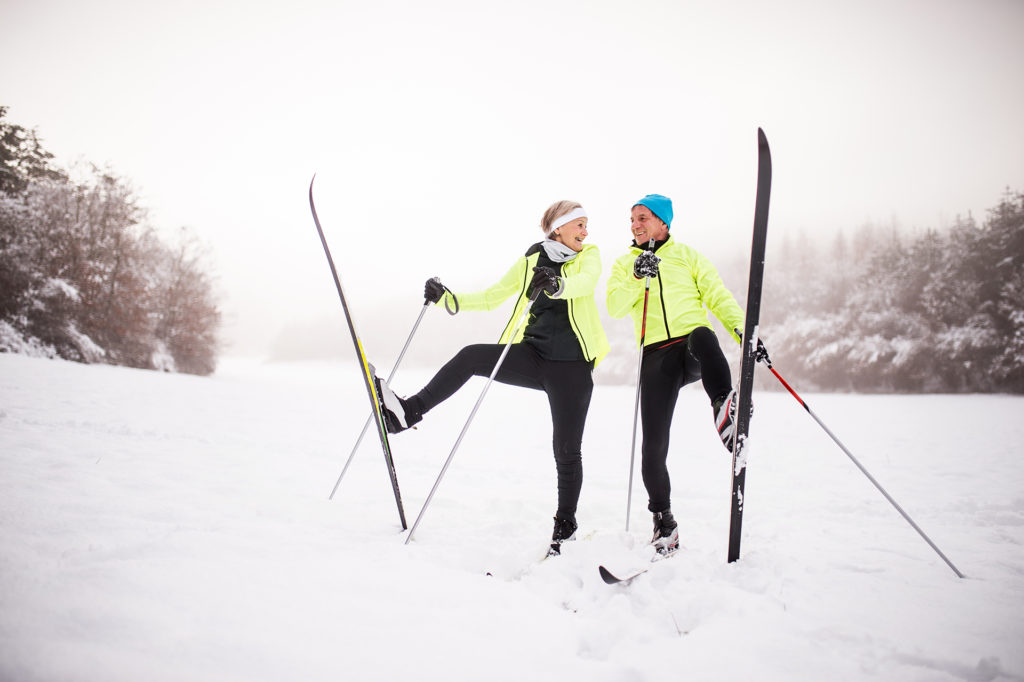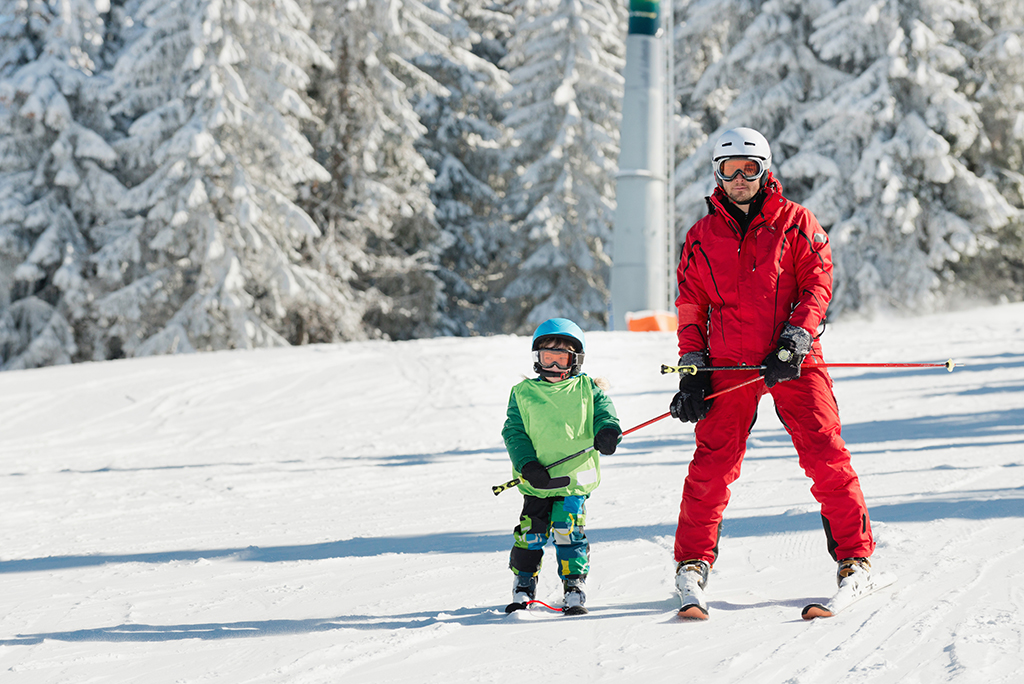 In Szklarska Poręba, white madness is guaranteed all winter long. Ski Arena Szrenica is a well-known ski centre in the country. It offers 12 km of ski runs, modern lifts and a snowmaking system. Our house is located near the border with the Czech Republic, hence it is  worthwhile to consider skiing in our neighbouring country. There you can choose between Czech resorts – Harrachov (8 km of runs) and our favourite – Rokytnice over Jizerou (17 km of runs).
We know many excellent instructors who would be happy to train you or your children. Just let us know in advance and we will organise lessons that you will remember long after your trip.
Using touring skis you can travel through mountain terrain with flat sections as well as downhill and uphill sections. It is a combination of cross-country skiing and downhill skiing. This means you can ski off-piste without using the lifts. It is a young discipline but gaining record popularity. Ski touring allows you to get everywhere in winter, and thanks to it you can see much more, feel the pristine nature and find yourselves far away from civilization.
In Szklarska Poręba, you can rent touring skis and avalanche equipment. If you rather go with a guide we can arrange that too.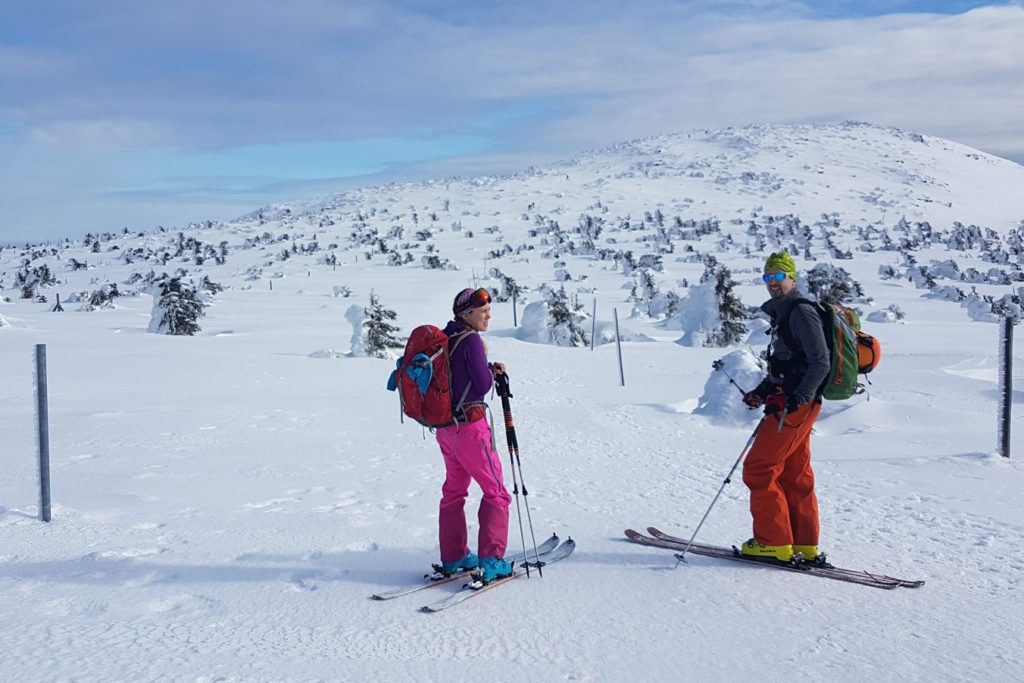 Szklarska Poręba jest doskonale przygotowanym turystycznie ośrodkiem. Wypożyczycie tutaj dowolny sprzęt sportowy – narty zjazdowe, skiturowe, biegówki, a także rowery. W Stacji mamy dla Was do wypożyczenia elektryczne rowery, którymi możecie się wybrać na wycieczkę po okolicy.